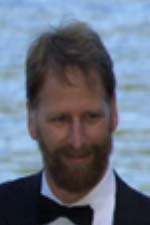 Dave Bonner. Ph.D.
President and CEO of Adirondack Area Network
Potsdam, NY
Dave Bonner received a B.A. in Physics and B.S. in Mathematics from Statue University of New York at Pittsburgh. He then pursued an M.A. in Mathematics from Wayne State University in Detroit, MI. and a M.S. in Mathematics from State University of New York Albany. He received his Doctorate from State University of New York at Albany. He is currently the President and CEO of Adirondack Area Network.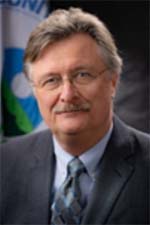 Jeffrey Lape
U.S. Environmental Protection Agency
Washington, D.C.
Jeffrey Lape is recognized as a national leader and expert on Federal water programs and policies. Mr. Lape has served in the Senior Executive Service for 15 years and is a national expert in watershed restoration, protection, and partnerships. Mr. Lape has extensive experiences implementing water resource protection programs at the Federal, State and Local levels of government and in the private sector.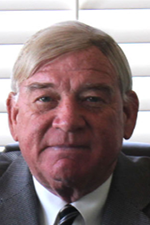 Hollis Rutledge
President and Owner of Hollis Rutledge and Associates
Mission, TX
Mr. Hollis Rutledge, the founder of HRA, Inc., was called upon twice to serve as a Presidential Appointee in Southwest Region 7, first by President Reagan as a Special Assistant over five states with US Housing and Urban Development (HUD) and then by President Bush as a Regional Administrator for the General Services Administration over eleven states. He was Executive Director of the Hidalgo-Willacy Job Training Partnership Act (JTPA) Program, former owner of Delta Systems Services, Inc. – an engineering and architectural firm, Director of Planning and Administration for the City of San Benito, City Manager for various municipal governments, real estate agent, owner of a marketing and consulting firm, Marketing Director for various professional service organizations and a Certified Teacher.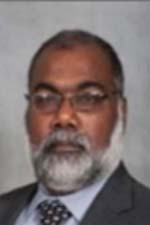 Andrew Ernest, Ph.D., P.E., BCEE, D.WRE,
President and CEO of RATES
Edinburg, TX
Dr. Andrew Ernest has accumulated over 20 years of professional experience in Environmental and Water Resource Engineering and awarded over $20 million in grants and contracts throughout his career. Ernest has more than 100 publications in his name, including more than 40 masters' theses he has supervised. His research focuses at the nexus of environmental informatics and water resource capacity development. Ernest bases his research efforts around his interest in investigating the role of innovation, entrepreneurship and engineering service in stimulating effort-based economies as a mechanism for promoting capacity development and sustainability.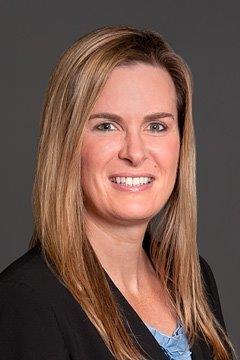 Stephanie DeFino, CPA,
SRI International, Chief Financial Office
Rosslyn, Virginia
Stephanie DeFino is the chief financial officer of SRI International, a nonprofit research organization based in Menlo Park, CA, and leads the corporate finance and accounting functions. She joined SRI as the corporate controller in 2019 and became the CFO in 2020.
Stephanie joined SRI from SAIC, where she spent over 20 years in executive roles. In her role leading the finance shared services team she was responsible for leading collaborative initiatives between division and corporate groups and managing an organization that included project and operational accounting, accounts receivable, accounts payable, program control, and compliance.
Stephanie has been recognized for her process improvement accomplishments, including leading a costpoint implementation. She holds a B.S. in Accounting from San Diego State University and is a Certified Public Accountant.