Facilities and Equipment
Facilities
Base of Operations in Potsdam NY
71 Market Street Potsdam, New York 13676
Base of Operations in Rio Grande Valley Texas
P.O. Box 697, Edinburg TX 78540
Vehicles and Trailers
2012 Dodge Ram 3500 Longhorn 4×4
2014 Dodge Ram 2500 4×4
2018 Mercedes Sprinter Cargo Van
2017 Minnie Winnie RV
28 ft Belmont Deck-over-wheels Hydraulic Tilt Equipment Trailer
20 ft Cam Superline Dump Trailer
12 ft Air-conditioned enclosed Utility Trailer
Vessels 
30 ft Custom-Built Pontoon Research Vessel, with trailer

Twin 90HP 4-stroke Mercury Engines

26 ft Lowes Pontoon Research Vessel, with trailer

Mercury Engine, trolling motors

21 ft SeaArk Survey/Utility Vessel, with trailer

Twin 150 HP 2-stroke Mercury Engines

1972 Jefferson Lafitte, with trailer
Monitoring Platforms
Real-Time Hydrologic Stations (RTHS)
RATES-designed Real-Time Hydrologic Stations (RTHS) have been used to collect real-time data from a wide assortment of commercial and custom-designed sensors.  They feature a LINUX-based operating system which collects data from connected sensors, performs functions such as issuing alerts if data meets certain criteria, and pass the data on to RATES central servers in near-real-time.  They are typically solar-powered, but can be adapted for other power sources.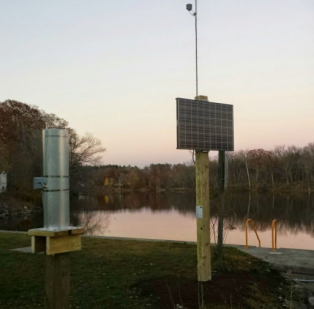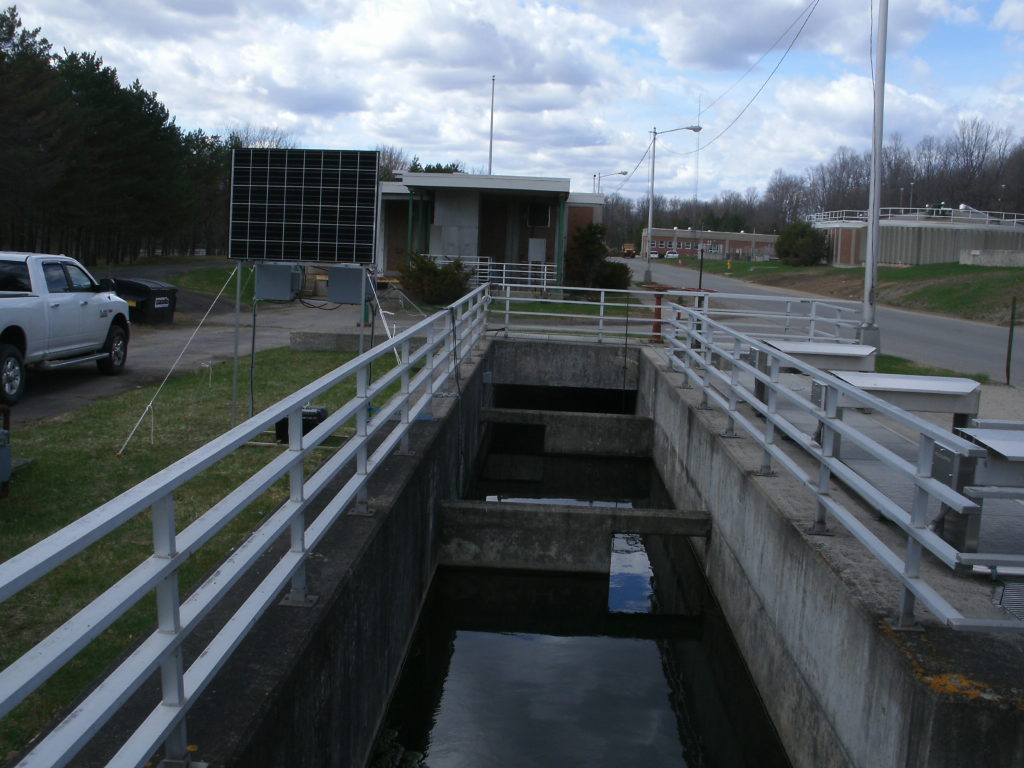 Profilers
RATES has designed and built profiler systems in which a suite of sensors is automatically  periodically lowered into the water to collect data at different depths, such that the sensors can be stored out of the water to minimize biofouling.  RATES has deployed profilers both on fixed standpipes in shallow bays and on moorable structures; the later are modularly designed to facilitate transport and deployment.
Mobile Robotic Undulating Platform
RATES developed a state-of-the-art instrumentation system, Mobile Robotic Undulating Platform (MRUP), for real time acquisition and 4-D (latitude, longitude, depth and time) mapping of synchronized hydrodynamic and water quality measurements in riverine, estuarine and coastal environment. This system acquires and visualizes data measured by submersible sensors on an undulating tow-body (Acrobat LTV-50HB, by Sea Sciences Inc.) deployed behind the research vessel. The  MRUP Graphical User Interface allows real-time display of each measured parameter intensity (measured value relative to a pre-set peak value) along the transect route and thereby, guides in implementing adaptive sampling to capture the event of interests (e.g., salt wedge, oil spill plume).The MRUP is suitable for operating in water depths up to 60 m. This system has been deployed in different natural environments to provide datasets for supporting ecosystem restoration, oil spill response and preparedness, safe navigation and other activities related to riverine, estuarine and coastal environmental management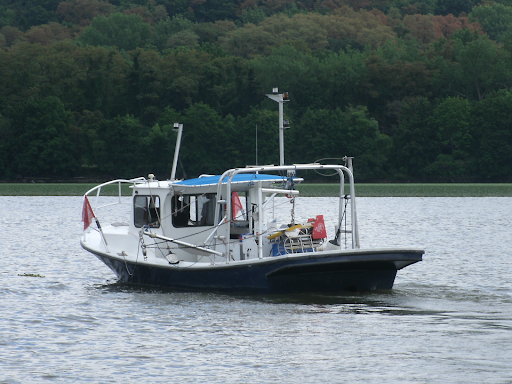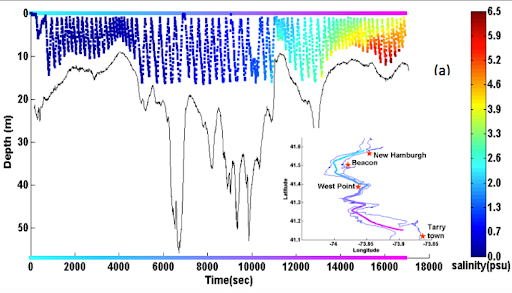 YSI EcoMapper Autonomous Underwater Vehicle (AUV)
RATES possesses a YSI Ecomapper Autonomous Underwater Vehicle (AUV).  The AUV can be manually piloted along the surface of the water, and can bperform "missions" in which it self-navigates a user-programmed path within a waterbody while collecting continuous data.  The AUV can be sent to depths of up to 200 ft at speeds of up to 4 knots. The sensor payload in the nose code includes typical YSI 6-series sensors plus  a Turner deep-UV fluorometer for tracking crude oil fluoroescence.  The unit is also equipped with upward-facing and downward-facing ADCPs which both profile 3-dimensional water currents and assist the AUV with navigation.